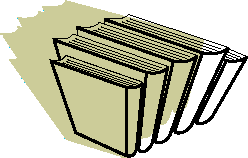 I have added some new pages to this site, in which I will tell the story of my own experience in the Vietnam War.
"Vietnam Veterans in Australian History: A 'Trahison Des Clercs'?" is a paper I presented at the Annual Humanities Postgraduate Research Conference, at Curtin University, Western Australia, in 1999. It was published the following year in the proceedings of the conference. It is adapted from Chapter Two of "The Decade of Silence". Click on the following link to read this essay.
I have recently had a book review published by the Journal of Australian Studies. It is a review of Robert Hall's "Combat Battalion", a history of 8RAR's tour of duty in Vietnam in 1969-70.
Shortly before Australia decided to send its military forces to the war in Iraq in 2003, I added a page to this site to outline my thoughts on Australia's involvement in this war.
Here is another perspective on certain aspects of the debate over war in Iraq. Written in the style of Plato, it is called
"George, Son Of George: A Socratic Dialogue".
On the morning of the 12th of September 2001, a friend in America sent me some graphic pictures of the terrible tragedy at the World Trade Center buildings in New York the previous night (Australian time). This link has been sitting on my Home Page since then. After all this time, I've decided it is more appropriate to keep these pictures here in my History pages. To view the pictures, click on the following link.